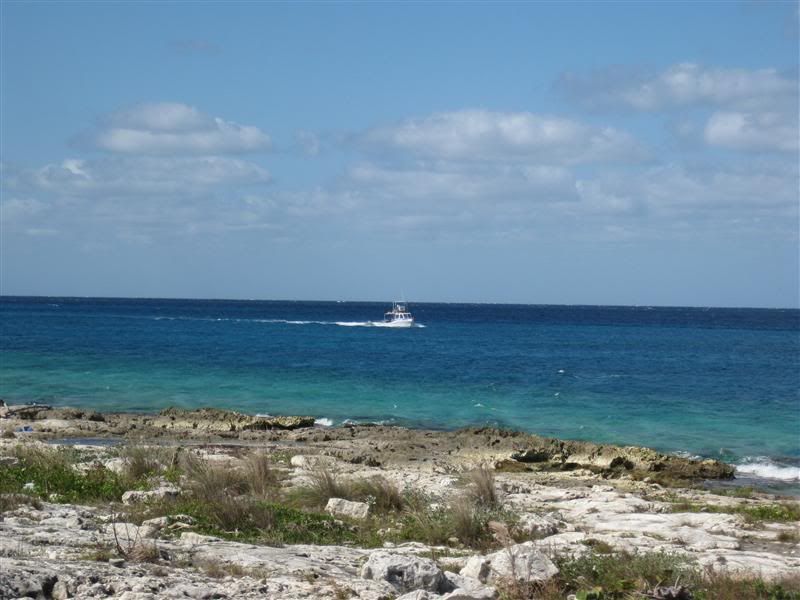 Right now Peppy and I are in the air, on our way to Port Canaveral. Then we will be headed on a four day cruise to Nassau, Bahamas. To tell you that I am excited would be a bit of an understatement. I am so, so, so, so thrilled to be getting to spend some time alone with Peppy.
Peppy is the accountant at a gun store. And unless you live under a rock, you are probably aware of the new gun laws and regulations that have been underway since the Connecticut shooting. I feel like I haven't seen Peppy since before Christmas. His job has been
slammed
. He has been working 70 hour work weeks. He leaves the house at 7 am, and comes home at 8 pm. He has worked every Saturday for months, and he even worked Christmas Eve.
This past week has been crazy. There was a work emergency, and we weren't sure we were even going to get to go on our trip until Monday night. So for the past two days I have been packing and attempting to adequately prepare my father-in-law for watching the boys on the first two days that we will be gone. He will be staying at our house so that Gage won't miss any school, and then he will meet up with my parents on Friday afternoon and pass them off. This extremely disorganized gal has been trying to prepare meals and snacks, pre-make school lunches, and separate daily outfits, as well as write out two pages (front and back) of instructions for my FIL. It's not that I'm anal. I'm just trying to make his job a
tad
bit easier. Brian has never had both of the boys spend the night, let alone watch them both at the same time. In fact, Gage has only spent the night with him once, and that was three years ago. And it's not that I don't think Brian will do a good job watching the boys, but I honestly don't think he has
any
idea what is in store for him. Right now my boys are extremely wild when they are together. Separately they are wonderful. (I was horrible at chemistry, but think about two elements that put together create an explosion. That's what we are dealing with currently. Extremely combustible when mixed.) And due to snow flurries there is a chance that Gage's school will be closed and Brian might have both boys all day on both Thursday and Friday. So I am definitely sending calm vibes his way.
Speaking of calm vibes, things have been so fast paced around here lately that I haven't really had a chance to get nervous about our flight. But maybe you could send some good thought our way for a safe trip? :)
Rachael of
Gloriously Arranged
has a little feature called Awkward/Awesome and here is my take on it:
Awkward: My stomach ulcer has been flaring up this past week, leaving it with a weird hollow (and constantly hungry) feeling.
Awesome: The only thing that makes my ulcers feel better is when I eat. And I am about to be aboard a ship with 24/7 free food. There is nothing more awesome than that.
I made a little prize countdown box when Peppy and I went on a cruise when Gage was only 2 years old. Since he didn't really understand when we coming back home this helped him count down the days. And hopefully he knew we were thinking about him. So I made one again this time.
I don't have anything scheduled, so this little space is going to be dead until Monday or Tuesday. I will see you then!
And now, some Weezer, because this song has been in my head for days.
"When you're on a golden sea,
you don't need no memory.
Just a place to call your own,
as we drift into the zone.
On an island in the sun,
we'll be playing and having fun.
And it makes me feel so fine.
I can't control my brain."